Think of the word curses, as in evil spells, and most people will think of medieval or ancient times,
such as the Curse of Tutankhamen that is considered responsible for the death of Lord Carnarvon, who discovered the ancient tomb in 1922 and died just days afterward or the Curse of the Pentagram, that made life miserable for Larry Talbot in all those B horror movies of the fifties. I certainly would have thought so, which is why I was very surprised to discover an active and thriving industry in the placing on and removal of curses, right here in the 21st century.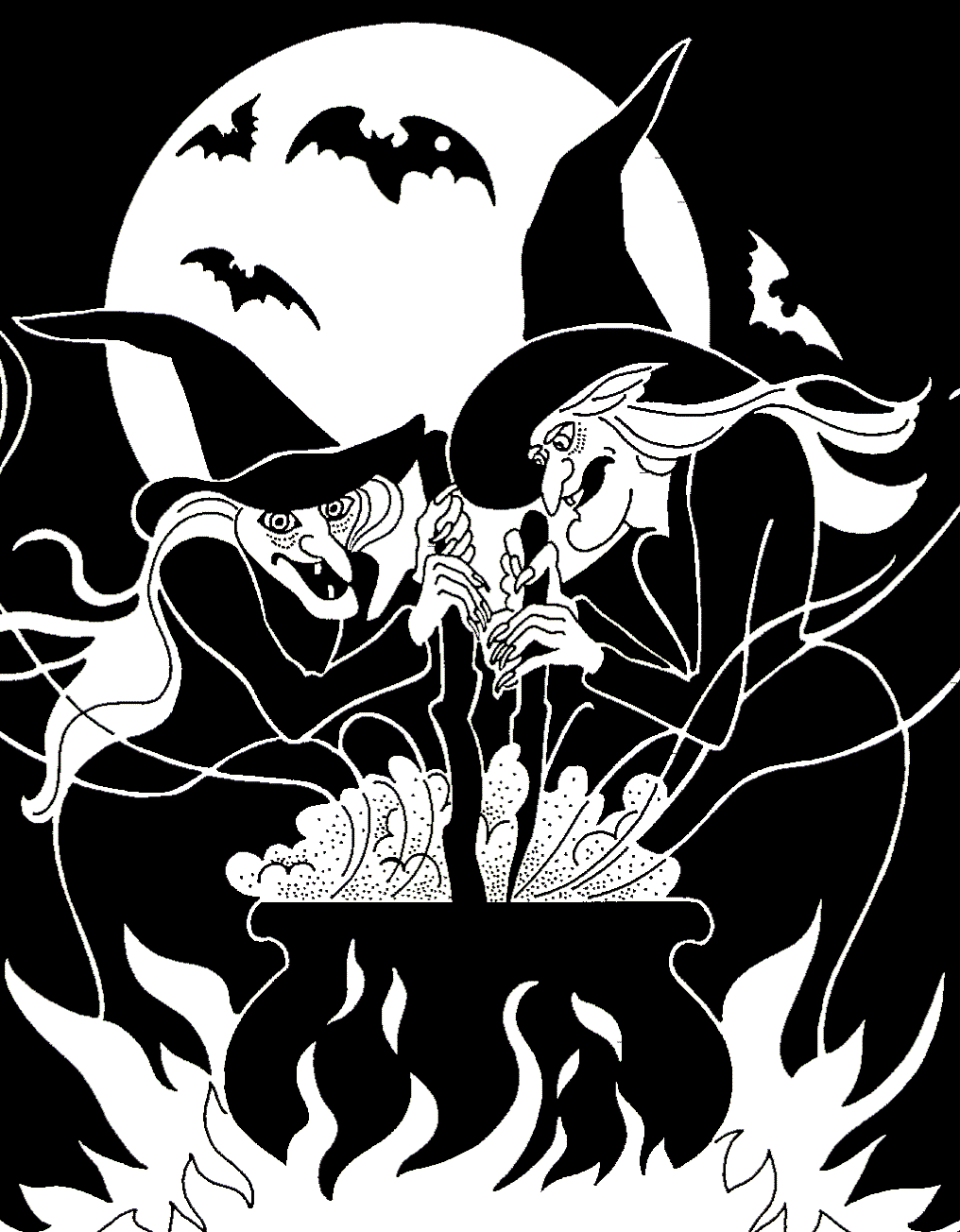 Some modern-day examples include: Michael (just when you thought he couldn't get any more weird) Jackson, who, according to a recent article in Vanity Fair, paid $150,000 to lay a curse on Steven Spielberg and twenty-six other people for denying him the lead in the movie Hook. Former First Brother Neil Bush's estranged wife Sharon was recently accused by his attorney of removing hairs from Bush's head in order to place a voodoo curse upon him. Let's take a look at some of the lore involved.
          Curses are magic spells placed upon persons with the intention of harming them. The misfortune intended by curses can range from illness and harm to death. Though principally employed for revenge, they are also used to protect homes, treasures or grave sites.
          The most universal method of laying on a curse is by effigy, which is an image or representation of the victim. Waxed effigies were common in ancient India, Persia, Egypt, Africa and Europe and are still currently used. Effigies can also be made of clay, wood or stuffed cloth, called poppets. Often the effigy is marked or painted to look like the victim. It is thought that the closer the effigy resembles the victim, the more the victim will suffer when the effigy is harmed or destroyed. The theory behind the harming or destroying an effigy to do harm to a victim is known as sympathetic magic. As the effigy is harmed, so the victim is harmed. When the effigy is destroyed, so the victim dies.
           Like blessings, curses have been universally bought and sold throughout the centuries. Plato mentioned in the Republic, "If anyone wishes to injure an enemy; for a small fee they (sorcerers) will bring harm on good or bad alike, binding the gods to serve their purposes by spells and curses." Waxed figures were popularly used during the Middle Ages and Renaissance in Europe by numerous witches.
          Anyone can lay a curse on another person, but it is believed that the authority of the person who lays the curse on increases its potency and makes it more dangerous. Such persons are believed to be priests, priestesses or royalty, persons possessing magical skill, such as witches, sorcerers and magicians, and persons who have no other recourse to justice, such as women in many societies, the poor, the destitute and the dying. Deathbed curses are the most potent, since all the curser's vital energy goes into the curse.
          If the victim knows he has been cursed and believes that he is doomed, the curse is all the more potent for the victim then helps to cause his own demise. However, many witches and sorcerers claim that curses can be just as effective without the victim's knowledge of them. They further state that they would never let the victim know the curse had been laid on him because then he might go to another witch seeking to get it removed. As you might expect, the business of removing or expunging curses is just as lucrative and complicated as setting them on.
          There currently exist quite a number of websites where you can get curses set on or removed, most of them accepting major credit cards (can you imagine paying for a spell with your Amex Gold?) To me, this is a testimony to how pervasive a sense of powerlessness, fear and ignorance still exists in our modern culture. Many of the spells offered are not overtly harmful, but rather are intended to bring about wealth, love or success in marriage, business or in retrieving a lost love. I say not overtly harmful because while not intended to harm directly, they do infer the bending of events or circumstances to serve one's own will, which is usually selfish at best and pathological at worst.
          I can't help thinking about all of those old black and white Twilight Zone episodes where spells and curses invariably backfired in unexpected ways, like the old campfire story of The Monkey's Paw. With those kinds of thoughts in my impressionable mind, I would studiously avoid tapping into the power of the occult. On the whole, a healthier approach would be to place your hopes and aspirations solidly within yourself by identifying and embodying a positive set of values and goals and working with honestly and perseverance to achieve them. When some occasion arises where you might consider wishing anybody harm, you can take it as an opportunity challenge yourself to overcome your initial impulse and practice being a little more forgiving and compassionate instead. Were you to look, I'm sure you'd discover many such opportunities in the course of your ordinary daily activities. Think of the time you'll save not having to string all that garlic around your doorway on every full moon.
I'm interested in knowing what you think. Please comment or "Like".