For as little as $9.95 you can purchase a twenty page workbook designed to provide the tools and skills you need to understand and cope with your spouse's meanness.

Meanness in your spouse can be the cause of a great deal of friction and stress in the marriage. Most people posses only limited skills in dealing with meanness in their spouse and you have come to the end of yours. What is needed is not the number of a good divorce lawyer but an infusion of new skills and approaches to successfully manage the problem. If you are concerned about the level of meanness in your marriage and have ever wished there were a fresh, sure-fire approach available to cope with them, So I Married Someone Mean is for you.
Not a quick fix, secret remedy or a magic bullet, So I Married Someone Mean offers practical hands-on advice, insights and techniques that improve the health of your marriage. Unaddressed marital stress can lead to serious emotional and physical health problems such as depression, loss of appetite, backaches, ulcers, drug and alcohol abuse and more. Affecting both your personal and professional life, it is sure to have a negative impact on you.
In So I Married Someone Mean you will learn how to:
Break the vicious cycle repetitive arguments
Understand the root cause of your spouse's meanness
Address the irrational aspects of their meanness
Develop a more effective approach to their meanness
Harness the healing power of love
Become a positive force in your marriage
This booklet is written by William R. Colagrande, MS a NY State licensed psychotherapist with over thirty years experience. So I Married Someone Mean features an easy to follow fictional narrative to illustrate and personalize the course material, insightful questions to reflect upon and supplemental readings geared to help you improve the love, warmth and closeness you feel in your marriage.
Why continue to struggle with the harmful effects of your spouse's meanness when the tools and support you need are only a click away?
Learn to adopt a beneficial lifestyle now!
This workbook is available in two versions, Electronic or Hard Copy.
In the Electronic version, you receive a PDF file of the workbook for $9.95.
In the Hard Copy version, you receive your copy of the workbook in the mail: $12.95 plus $2.99 postage and handling.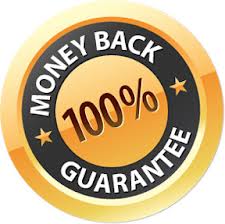 We're so certain you'll be satisfied with this workbook, we offer a complete money-back guarantee!
Order your copy Now!
Contact us now for additional information!