Dealing With Emotional Dependency
Dealing with emotional dependency is no laughing matter. Many good people are lonely and just want to find a good relationship for themselves, but their best efforts are met with repeated failure. Though each new relationship shows promise at first, they soon devolve into the familiar pattern of betrayal, hurt feelings, sadness and disappointment. If this scenario sounds familiar to you and you want to finally discover a way out of your dilemma, then Turning Over A New Leaf is for you!

Turning Over A New Leaf draws upon a combination of over thirty years of direct clinical experience and the latest psychological research on personality development to provide cogent insight into the root causes of emotional dependency and a clear explanation of exactly how to extricate yourself from them. The result is a thirty-two page self-guided workbook that sheds light on the more poorly understood causes of emotional dependency and answers the question: How do I finally create a healthy, loving relationship for myself? In Turning Over A New Leaf you will learn to:
understand the root causes of emotional dependency

come to terms with the unknown forces that drive you to make poor decisions

utilize new tolls to gain greater self-acceptance

revisit and reconstruct some of the less workable aspects of your personality

appreciate the role unconscious guilt has played in your unhappiness

turn your life into a more positive and constructive direction
Written by Bill Colagrande, a licensed psychotherapist with over thirty years experience,

Turning Over A New Leaf

offers

an easy-to-follow

narrative style,

challenging questions for reflection and helpful, fun and informative supplemental readings. Why continue to operate in the dark when the tools and understanding you need to bring a healthy, loving relationship into your life are only a click away?
Learn to adopt a beneficial lifestyle now!
This workbook is available in two versions, Electronic or Hard Copy.
In the Electronic version, you receive a PDF file of the workbook for $9.95.
 In the Hard Copy version, you receive your copy of the workbook in the mail: $12.95 plus $2.99 postage and handling.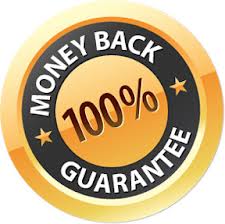 We're so certain you'll be satisfied with this workbook, we offer a complete money-back guarantee!
Order your copy Now!
Contact us now for additional information!