Four principles of bringing prosperity and good fortune into your life.
           Have you noticed those around you, who are no more talented, attractive or hard-working than you are getting more than their share of breaks and golden opportunities in life? Have you experienced pangs of envy over their good fortune while still awaiting your big chance? Have you ever wondered about this discrepancy and if there was anything you could do about it? If so, Lucky You is for you!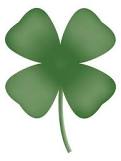 Fortune favors those who are prepared for it and are open to new and unexpected possibilities. We're not talking about a system for guessing lotto numbers. In this forty-eight page workbook you will learn how to:
           recognize and exploit chance opportunities when they occur

           master networking skills that will expand your range of opportunity

           develop and trust your intuition

           identify and realize your goals and ambitions

           anticipate and maximize good fortune in your life

           turn negative interpretations of events into positive ones
           Led by Bill Colagrande, a licensed psychotherapist with over thirty years experience, Lucky You features challenging and thought-provoking exercises, fun and informative questionnaires and surveys, easy to follow examples, supplemental readings and the encouragement of peers also working to realize their life's ambition. Why wait to learn the secrets of prosperity and success when the tools and support you need are only a phone call away?
Learn to adopt a beneficial lifestyle now!
This workbook is available in two versions, Electronic or Hard Copy.
 In the Electronic version, you receive a PDF file of the workbook for $9.95.
 In the Hard Copy version, you receive the workbook in the mail; the $12.95 cost includes postage and handling.
We're so certain you'll be satisfied with this workbook, we offer a complete money-back guarantee!
Order your copy Now!
 Contact us now for additional information.