A practical guide to breaking the grip of past hurts
If you are like most people, you have noticed how emotional wounds from the past have held you back from enjoying life to the fullest in the present. Often, despite our best efforts, effectively breaking the grip of these adverse past circumstances proves to be more than we seem capable of accomplishing. If you have ever wished there were a fresh approach available to help you, or someone you know, learn to heal emotional hurts from the past and begin a newer, freer, more loving life, then Fresh Start is for you.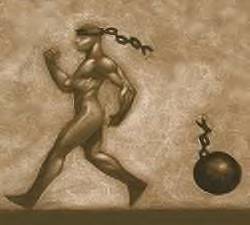 Not a quick fix, secret remedy or a magic bullet, Fresh Start offers thirty-two pages of practical hands-on tools that teach us how to forgive in our lives. While acknowledging the value of working through crucial formative issues, Fresh Start focuses on how to employ rational thought and positive intent to answer the question: How do I forgive myself and others and begin to live a happier, more productive life? In Fresh Start you will learn how to:
    re-evaluate the strength and holding power of past wounds

   identify and successfully cope with the toxic effects of resentment

    utilize tools to effectively let go of present resentments and stress

    mobilize the healing power of forgiveness

    answer the questions: How do I forgive? What is emotional healing?


    build a sense of gratitude and interconnectedness with positive people and situations
Written and led by Bill Colagrande, a licensed psychotherapist with over thirty-five years experience, Fresh Start features challenging and thought-provoking exercises, fun and informative questionnaires and surveys, easy to follow examples and supplemental readings geared to help you to realize your life's ambition. A fictional narrative runs throughout to help personalize and bring the material to life for you. Why continue to struggle with the harmful effects of your past when the tools and support you need are only a click away? Learn how you can let go of resentment and forgive.
Learn to adopt a beneficial lifestyle now!
This workbook is available in two versions, Electronic or Hard Copy.
 In the Electronic version, you receive a PDF file of the workbook for $9.95.
 In the Hard Copy version, you receive your copy of the workbook in the mail: $12.95 plus $2.99 postage and handling.
We're so certain you'll be satisfied with this workbook, we offer a complete money-back guarantee!
Order your copy Now!
 Contact us now for additional information.