Being on the job puts us in contact with many different personalities. While some are easy to get along with, others may prove to be more of a challenge. Getting along with others is one of many vital skills to have in your possession in order to be successful in the workplace. If you have ever wished there were a fresh approach available that promised to help you learn the secrets of successful interaction in the workplace, then How to Get Along with Almost Anybody in the Workplace is for you.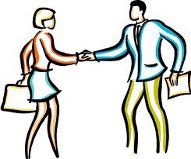 Not a quick fix, secret remedy or a magic bullet, How to Get Along with Almost Anybody in the Workplace offers thirty pages of practical hands-on tools and advice, that when applied with commitment and conscious effort, can result in significant improvement in your workplace experience .
Read some excerpts from the workbook
Having the ability to get along with a wide variety of personalities in the workplace is a crucial element in gaining promotion and pay increases. It makes rubbing elbows a lot less stressful and a lot more rewarding and enjoyable. In How to Get Along with Almost Anybody in the Workplace you will learn how to:
Develop appropriate and effective communication skills in the workplace


Appreciate diversity and the value of enlightened self-interest

Maintain focus on your goals and objectives

Avoid bad habits that impair your success and contentment

Become a "hero" on the job

Forgive and forget to reduce stress and avoid self-sabotage
This workbook is written by Bill Colagrande, a licensed psychotherapist with over thirty years experience. How to Get Along with Almost Anybody in the Workplace features an easy to follow fictional narrative to illustrate and personalize the course material, insightful questions to reflect upon and supplemental readings geared to help you to achieve the outcome you deserve.
Why continue to struggle with the harmful effects of failure to get along with others when the tools and support you need are only a click away?
Learn to adopt a beneficial lifestyle now!
This workbook is available in two versions, Electronic or Hard Copy.
 In the Electronic version, you receive a PDF file of the workbook for $9.95.
 In the Hard Copy version, you receive your copy of the workbook in the mail: $12.95 plus $2.99 postage and handling.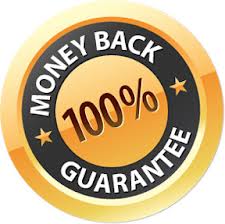 We're so certain you'll be satisfied with this workbook, we offer a complete money-back guarantee!
Order your copy Now!
 Contact us now for additional information.