Workplace bullying affects more than half of the workplace population. What is workplace bullying? The definition of bullying is consistent, repeated behaviors that can take the form of teasing, exclusion, missing or being late for appointments or meetings, undue criticism, failure to return calls or e-mails, violation of personal and professional boundaries, gossip and unfair treatment. Nearly three-quarters of workplace bullying occurs from a supervisor toward his/her supervisee. If you or someone you know has ever struggled to cope with workplace bullies, then Dealing with Workplace Bullying is for you.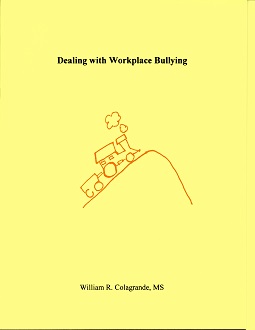 Not a quick fix, secret remedy or a magic bullet, Dealing with Workplace Bullying is thirty pages of information, practical hands-on tools, and constructive suggestions that show you how and when to deal with bullying at the workplace.
Read some excerpts from the workbook
Being the target of workplace bullying is no fun and will add additional stress and strain to your work and personal life. With the information and suggestions found in this inexpensive, informative and compassionate material, you will learn how to cope. In Dealing with Workplace Bullying you will learn:
To identify and recognize a workplace bully

How to stand up for yourself in an appropriate manner

When and how to confront a bully in the workplace


When and how to best approach the authorities in your company

When and how to respond when the Boss is the bully

To deal with the reactions of your coworkers
This workbook is written by Bill Colagrande, a licensed psychotherapist with over thirty years experience. Dealing with Workplace Bullying features an easy to follow fictional narrative that illustrates and personalises the course material, practical, hands-on tips for appropriately confronting bullying behavior, insightful questions to reflect upon and supplemental readings geared to help you to achieve the outcome you deserve.
Why continue to struggle with the harmful effects of bullying at the workplace when the tools and support you need are only a click away?
Learn to adopt a beneficial lifestyle now!
This workbook is available in two versions, Electronic or Hard Copy.
 In the Electronic version, you receive a PDF file of the workbook for $9.95.
 In the Hard Copy version, you receive your copy of the workbook in the mail: $12.95 plus $2.99 postage and handling.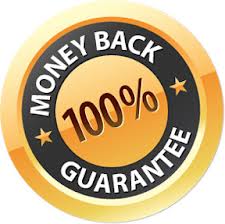 We're so certain you'll be satisfied with this workbook, we offer a complete money-back guarantee!
Order your copy Now!
 Contact us for any additional information.