People with mean streaks are usually not much fun to be around. While fully capable of being nasty and hurtful, mean people very often add to the damage by feeling justified in their behavior. You knew what I was like when you married me is about as close an explanation as you are ever likely to get from someone with a mean streak.
The conventional wisdom when dealing with such an individual varies: some say walk away; some say smile disarmingly; some remind you not to back down; some advise you to remember that this is about them, not you; some say that if needed, you should leave the relationship. While I don't necessarily disagree with any of these suggestions, they all still leave much to be desired.
I think one of the key misconceptions about people who act mean is that they enjoy the process, as if being mean is their idea of a good time. While I can understand how this notion could come about, I don't buy it. The single biggest mistake we make in trying to get our spouse to stop being mean to us is to be mean to them in return. We imagine that, given a healthy dose of their own medicine, they will see the error of their ways, desist and make amends.
Think back to those occasions when you reacted in a mean way to your spouse's meanness. Did it achieve the desired result? Did you enjoy it? Did you feel good about yourself afterward? Did the experience make you want to add it to your repertoire of responses?
I didn't think so. Well, it doesn't feel any better to them than it does to you. In fact, cumulatively it feels worse, because they initiate these bouts more often than you do

.
The fact that they can be repeatedly mean points more to a perceived lack of options rather than to any pleasure meanness provides. While it's true that it seems better in the moment to feel powerful than weak, the thrill is short-lived and inevitably followed by a healthy dose of guilt and remorse. And believe me, this is what they're experiencing, however haughty and unapologetic the mean person may appear in the moment.
See our So I Married Somebody Mean workbook offer below!
The reality is that most people act mean because they are in a great deal of pain. And every time they act mean, they add not only to that pain, but to the guilt and shame associated with it. Most people are decent at base, and when they behave in a manner that violates their basic sense of decency, guess what? They feel bad about it. No, people who act mean, hurtful or thoughtless are not having any fun at it, particularly when you consider that the people they hurt are most often loved ones. While psychiatry recognizes that there are personality types who don't feel the pain of their intentional wrongdoing, chances are good

that you are not married to one of them.
Being mean has its origins in trauma that takes place very early in an infant's life. An infant emerges from the womb, where all of its needs were met without its having to ask or brook any delays. Ideally, the infant is gradually weaned away from its demand for instant gratification. But in some cases and to varying degrees, the infant's demands may be repeatedly frustrated, sending him spiraling from bouts of primal rage to the depths of bottomless despair. While these episodes are eventually suppressed, they are never wholly resolved, rendering the afflicted individual prone to fits of rage and hurtful behavior that he is fully capable of inflicting upon anybody within range.
Now, none of this should be interpreted as granting license to those who act mean. I'm just making the point that it's no fun for them either. They, for the most part, are as baffled by their shabby behavior and as hopeless about what to do about it as you are. So what do you do about it? Well, I've already pointed out that we almost always make the mistake of thinking that returning what we get in kind ought to do the trick. While this does provide some momentary gratification, it falls well short of being an effective long-term strategy.
What might work is conscious vulnerability, though not at the moment when your spouse is in the act of being mean. As you are both under considerable emotional stress at that moment, the less you say at that time, the better. Don't engage with the mean behavior; separate yourself emotionally and/or physically. Don't stomp out in a huff, as if you were flipping him the bird; do it with dignity and restraint. A day or so later, when things are calm and you are in emotional control of yourself, is the time to hold a mirror up to your spouse. Let him see what you see, only resist the temptation to do it with any cruel, ironic or vengeful intent. This isn't about venting your spleen; it's about modeling vulnerability.
You need to understand, even (especially) if they don't, that people who act mean are caught in a painful trap and don't know how to stop hurting themselves and those around them. You can say something like: Yesterday, when we spoke about ABC and didn't agree, you said/did XYZ, and that was unnecessary and hurtful. I love you and care about you, and I know you love and care about me. I have to ask you to take a look at yourself and to stop being mean and hurtful. It's just not good for either of us. Find a better way to express yourself. I know you can do it.
Now, chances are that your spouse will not know how to respond to something like this. In fact, they may even resort to meanness as their initial response. It is enough that you deliver the message, in as loving a fashion as you can. Give them a little peck on the cheek, if it feels right, and move on. Remember, you've been planning and thinking about doing this for a while, but for him it's coming as a bolt out of the blue. They'll need time and privacy to sort out their reactions to your wholly unanticipated approach.
This formula may have to be repeated over many trials before anything changes. Your spouse really is desperate to get on board with the program, but their deep, hidden sense of shame and conscious sense of pride make it a difficult admission to make. Next time your spouse is mean to you, repeat the formula. Don't engage in the moment, collect yourself to deal with your own urge to retaliate, and when things have calmed down and you feel in control of yourself, deliver the same type of appeal.
I suspect that if anything is going to get your spouse to stop being mean, this is. The more loving and compassionate you can be when making these appeals, the more disarming they will be. But these mean behaviors may not stop. You may have to resort to stronger measures, such as considering separation or divorce.
No, it isn't fair. In taking on this supportive role with them, you have attempted to help heal a breakdown in their socialization process that occurred long before you ever met. But, not to worry: while this shouldn't become the new basis of your relationship, it can be a legitimate, short-term component of it.
Most targets of mean behavior are plagued with nagging doubts that they somehow deserve or are the cause of it. There is a lot of irrational shame and guilt involved here, and recognizing and dealing with it in and of itself is a daunting task. If this is the case with you, you will benefit from outside help, in the form of a support group or visits with a clergyman or counselor. Secrecy and isolation only compound the detrimental effects mean behavior has upon you. You owe it to yourself to take matters in hand and break the hurtful cycle.
For as little as $9.95 you can purchase an easy to read self-guided workbook designed to provide the tools and skills you need to understand and cope with your spouse's meanness.

Meanness in your spouse can be the cause of a great deal of friction and stress in the marriage. Most people posses only limited skills in dealing with meanness in their spouse and you have come to the end of yours. What is needed is not the number of a good divorce lawyer but an infusion of new skills and approaches to successfully manage the problem. If you are concerned about the level of meanness in your marriage and have ever wished there were a fresh, sure-fire approach available to cope with them, So I Married Someone Mean is for you.
Not a quick fix, secret remedy or a magic bullet, So I Married Someone Mean offers practical hands-on advice, insights and techniques that improve the health of your marriage. Unaddressed marital stress can lead to serious emotional and physical health problems such as depression, loss of appetite, backaches, ulcers, drug and alcohol abuse and more. Affecting both your personal and professional life, it is sure to have a negative impact on you.
In So I Married Someone Mean you will learn how to:
Break the vicious cycle repetitive arguments
Understand the root cause of your spouse's meanness
Address the irrational aspects of their meanness
Develop a more effective approach to their meanness
Harness the healing power of love
Become a positive force in your marriage
This booklet is written by William R. Colagrande, MS a NY State licensed psychotherapist with over thirty years experience. So I Married Someone Mean features an easy to follow fictional narrative to illustrate and personalize the course material, insightful questions to reflect upon and supplemental readings geared to help you improve the love, warmth and closeness you feel in your marriage.
Why continue to struggle with the harmful effects of your spouse's meanness when the tools and support you need are only a click away?
Learn to adopt a beneficial lifestyle now!
This workbook is available in two versions, Electronic or Hard Copy.
In the Electronic version, you receive a PDF file of the workbook for $9.95.
In the Hard Copy version, you receive your copy of the workbook in the mail: $12.95 plus $2.99 postage and handling.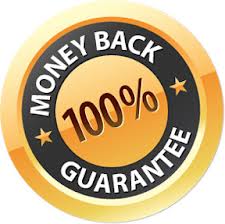 We're so certain you'll be satisfied with this workbook, we offer a complete money-back guarantee!
Order your copy Now!
Contact us now for additional information!